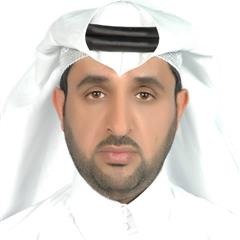 In line with the university vision for achieving its forth strategic goal that concentrates on strengthening graduates' capabilities through introducing programs for the distinguished and talented university students, this program aims to achieve these aspirations through caring for these students, to increase their cognitive, behavioral, emotional and creative motivation through introducing a selection of development and enrichment programs that may lead towards the patronage that is relevant and consistent with the best international practices in this regard.
The " Distinguished  and Talented Students of King Saud University" Program is based on the guidelines provided by the Saudi government, that consider the appreciation of the excellent and gifted students according to their abilities, as a necessity and as an important strategy among the development strategies in the Saudi society. This is because they are the real national asset that is not compensable or replaceable, therefore appreciating their abilities is a necessity to rise the Saudi society, and the Kingdome of Saudi Arabia, and they are the basic pillars for achieving the requirements of the Kingdom's 2030 vision, and the requirements of the knowledge society and its starting points, especially in our era that is swept by the globalization forces and the revolution of information and technology.
Therefore, this program comes as one of the University's strategic initiatives for the excellent academic students to prepare them to be the future leaders, and the core of outstanding scientific competencies. It also provides care and attention for the gifted students, to refine and invest their energies and abilities in an optimal manner, by providing exceptional care to the students of these two categories. Moreover, it provides them with the appropriate educational and practical environment to achieve their aspirations and goals so that they can devote their intellectual and creative potentials to contribute in a sustainable development in all its forms in the Kingdom. In addition, it enhances creative and research production, and areas of talent for the university, and elevates it to the top ranked prestigious universities of the world.
Bearing in mind the vision of the program which aspires to achieve leadership in the field of caring for distinguished and talented students in the Saudi society to transform into the knowledge society, and the massage that is based on the care for distinguished and talented students at King Saud University, this program is prepared in two main tracks. The first of them is responsible for providing exceptional care for the distinguished students. The other provides special attention to the talented and gifted students. In addition to that, there will be a supportive track for both mentioned tracks under the name "The Mentoring Track", so that each track will start from the First Common Year, and will include a wide variety of programs that will support the program students.
Dr. Turki Aseri